The Best Apple TV+ Shows and Movies, Ranked by Tomatometer (January 2022) – Rotten Tomatoes


https://ift.tt/7rv9IjB
(Photo by Apple TV+)
Updated January 3, 2022
Apple's streaming service launched in November 2019 with a suite of buzzy, high-profile shows, including The Morning Show with Jennifer Aniston and Reese Witherspoon, Jason Momoa in sci-fi series See, and Hailee Steinfeld as the titular poet in Dickinson.
Since then, the company has offered critically-acclaimed series, including the feel-good sports comedy Ted Lasso, animated musical series Central Park, and the story of intrepid kid journalist Home Before Dark. Recent films include Sofia Coppola's latest outing, On the Rocks, starring Bill Murray and Rashida Jones, the documentary Boys State, and the Bruce Springsteen documentary Bruce Springsteen's Letter to You.
Other titles that have hit the streaming service include a new version of Steven Spielberg's anthology series Amazing Stories; Mythic Quest: Raven's Banquet, created by Rob McElhenney, Charlie Day, and Megan Ganz; Little America, from writer–executive producers Kumail Nanjiani and Emily V. Gordon; and docuseries Visible: Out on Television, about milestones on television for the LGBTQ movement. The latest additions include musical comedy Schmigadoon!, Joseph Gordon Levitt's Mr. Corman, and score changes thanks to the new season of Ted Lasso.
Plus, on the film side, Sundance sensation CODA – do not watch this film without Kleenex close by – enters the guide with a Certified Fresh Tomatometer score of 96%.
But which of those series and movies have earned their spot among the best Apple TV+ offerings so far? We've listed the best of the best below. Films and series must have a minimum of 10 reviews to be included, and series that do not have a Tomatometer score, like Oprah's Book Club, do not appear on the list.
Subscribed to Apple TV+? Bookmark this page to check in with scores for every series and movie as they're added and stay up to date with the best Apple TV+ series and movies available. 
Recently Added: Films Finch and Swan Song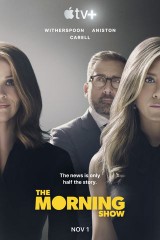 Synopsis:
An unapologetically candid drama that looks at the modern workplace through the lens of the people who help wake America…
[More]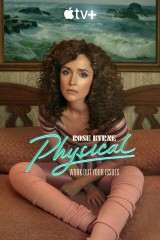 Synopsis:
Sheila Rubin is a quietly tormented housewife in 1980s San Diego; behind closed doors, she battles extreme personal demons and…
[More]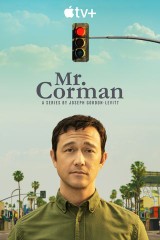 Synopsis:
With better luck, better choices and better posture, Josh Corman could've been a rock star; now he teaches fifth grade,…
[More]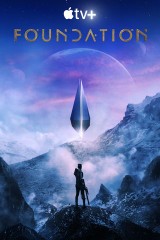 Synopsis:
Based on the award-winning novels by Isaac Asimov, this story chronicles a band of exiles on their monumental journey to…
[More]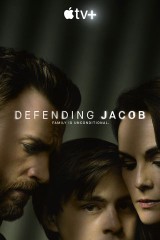 Synopsis:
A family's lives are irreparably disrupted when the son is accused of murdering a fellow classmate in this adaptation of…
[More]
#36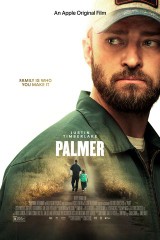 Critics Consensus:
Although it traffics in familiar territory,
Palmer
is elevated by worthy themes and a strong ensemble led by an impressive Justin Timberlake.
Synopsis:
Former high school football star Eddie Palmer (Justin Timberlake) went from hometown hero to convicted felon, earning himself 12 years…
[More]
#35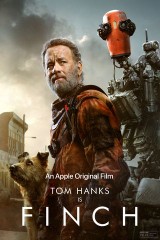 Critics Consensus:
Finch
may not be the most memorable post-apocalyptic story, but Tom Hanks proves perfectly charming company even after the collapse of civilization.
Synopsis:
In "Finch," a man, a robot and a dog form an unlikely family in a powerful and moving adventure of…
[More]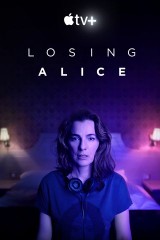 Synopsis:
In this neo-noir, Alice is a middle-aged film director who feels lost since raising her family; But a chance meeting…
[More]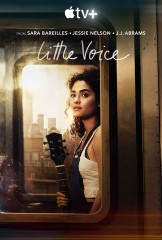 Synopsis:
Bess King, a uniquely talented performer, struggles to fulfill her dreams while handling rejection, dating drama and complicated family issues;…
[More]
#32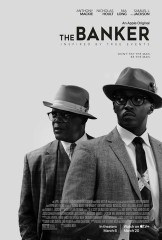 Critics Consensus:
The Banker
's timid approach to dramatizing its fact-based story is often outweighed by the trio of strong performances at its core.
Synopsis:
In the 1960s, two entrepreneurs hatch an ingenious business plan to fight for housing integration and equal access to the…
[More]
#31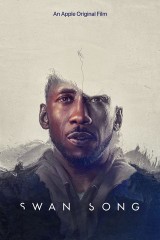 Critics Consensus:
Swan Song
occasionally strays on the wrong side of maudlin, but Mahershala Ali's work in dual roles lends this sci-fi drama genuine heart.
Synopsis:
Set in the near future, "Swan Song" is a powerful, emotional journey told through the eyes of Cameron (Mahershala Ali),…
[More]
#30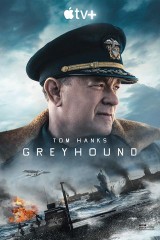 Critics Consensus:
Greyhound
's characters aren't as robust as its action sequences, but this fast-paced World War II thriller benefits from its efficiently economical approach.
Synopsis:
U.S. Navy Cmdr. Ernest Krause is assigned to lead an Allied convoy across the Atlantic during World War II. His…
[More]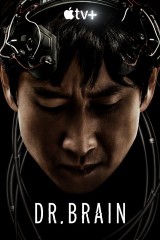 Synopsis:
Brilliant brain scientist Sewon suffers a horrific personal tragedy; desperate to uncover what happened to his family, he conducts "brain…
[More]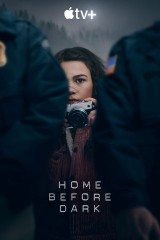 Synopsis:
Young investigative journalist Hilde Lisko moves with her family to the small town her father left behind, only to unearth…
[More]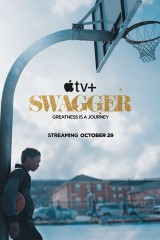 Synopsis:
A basketball prodigy must navigate a maze of pressure if he's going to overcome the odds against him and learn…
[More]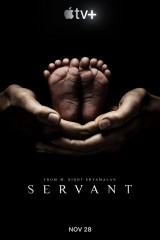 Synopsis:
A Philadelphia couple is in mourning after an unspeakable tragedy creates a rift in their marriage and opens the door…
[More]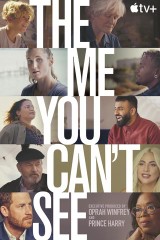 Synopsis:
Oprah Winfrey and Prince Harry join forces to guide honest discussions about mental health; featuring illuminating stories from across the…
[More]
#24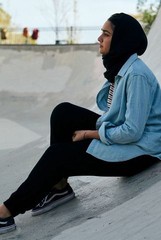 Critics Consensus:
Supported by a powerful central performance by Geraldine Viswanathan,
Hala
offers an insightful look at a young woman's journey of self-discovery.
Synopsis:
Seventeen-year-old Pakistani American teenager Hala struggles to balance desire with her family, cultural and religious obligations. As she comes into…
[More]
#23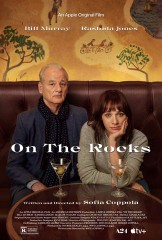 Critics Consensus:
On the Rocks
isn't as potent as its top-shelf ingredients might suggest, but the end result still goes down easy — and offers high proof of Bill Murray's finely aged charm.
Synopsis:
Faced with sudden doubts about her marriage, a young New York mother teams up with her larger-than-life playboy father to…
[More]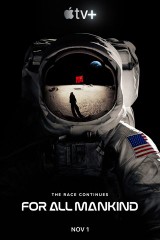 Synopsis:
The high-stakes lives of NASA astronauts and their families in a world where the global space race never ended….
[More]
Synopsis:
In a parody of 1940s musicals, backpacking couple Melissa and Josh get trapped in Schmigadoon, a magical town filled with…
[More]
#20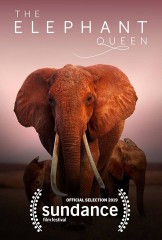 Critics Consensus:
Informative, compassionate, and beautifully filmed,
The Elephant Queen
should satisfy nature documentary lovers of all ages.
Synopsis:
A journey of family, courage, and coming home; joining Athena, the majestic matriarch, as she leads her elephant herd across…
[More]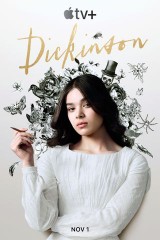 Synopsis:
Emily Dickinson, poet, daughter, and total rebel; in this coming-of-age story, Emily is determined to become the world's greatest poet….
[More]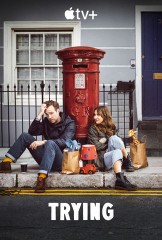 Synopsis:
All Nikki and Jason want is a baby — the one thing they can't have — so they decide to…
[More]
#17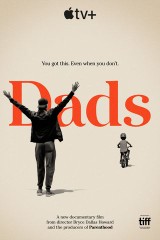 Critics Consensus:
As solidly dependable as the fathers it depicts,
Dads
pays affectionate — and affecting — tribute to some of the many ways parents can make a difference.
Synopsis:
An exploration of modern fatherhood, with the testimonies of dads around the world, from famous comedians to everyday parents. Their…
[More]
#16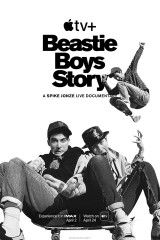 Critics Consensus:
Here's a
Beastie Boys Story
they had to tell, about three bad brothers you know so well. It started way back in history — and for new or old fans, it's a must-see.
Synopsis:
Mike Diamond and Adam Horovitz share the story of their band and 40 years of friendship in a live documentary…
[More]
#15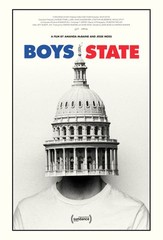 Critics Consensus:
Startling, upsetting, and overall absorbing,
Boys State
strikingly depicts American political divisions — and machinations — taking root in the next generation.
Synopsis:
A raucous journey into the heart of democracy captures an unusual rite of passage: 1,100 teenage boys from across Texas…
[More]
Synopsis:
An American football coach is hired to manage a British soccer team; what he lacks in knowledge, he makes up…
[More]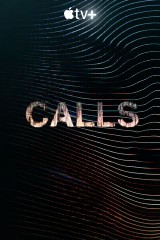 Synopsis:
Told through a series of interconnected phone conversations, this series chronicles the mysterious story of a group of strangers whose…
[More]
#12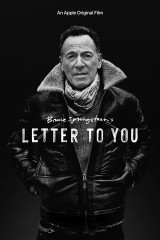 Critics Consensus:
Bruce Springsteen's Letter to You
serves as a compelling companion piece to the album of the same name — and a worthwhile behind-the-scenes documentary in its own right.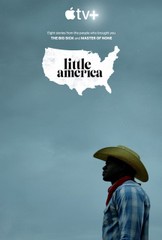 Synopsis:
"Little America" is an anthology series that observes the funny, romantic, heartfelt, inspiring, and surprising stories of immigrants in America….
[More]
#10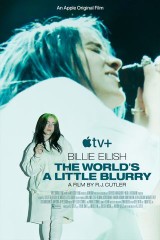 Critics Consensus:
Billie Eilish: The World's a Little Blurry
offers an enlightening — and sometimes uncomfortable — look behind the scenes of a young star's ascension.
Synopsis:
"Billie Eilish: The World's A Little Blurry" tells the true coming-of-age story of the singer-songwriter and her rise to global…
[More]
#9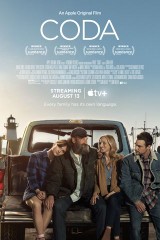 Critics Consensus:
CODA
's story offers few surprises, but strong representation and a terrific cast — led by Emilia Jones' brilliant performance — bring this coming-of-age story vividly to life.
Synopsis:
Seventeen-year-old Ruby (Emilia Jones) is the sole hearing member of a deaf family — a CODA, child of deaf adults….
[More]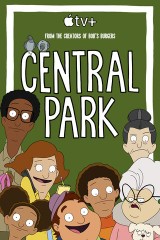 Synopsis:
Owen Tillerman and his family live an unconventional life in New York's bustling Central Park, which Owen manages; now, they'll…
[More]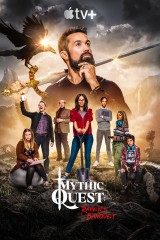 Synopsis:
The team behind the biggest multiplayer video game of all time is tasked with building worlds, molding heroes and creating…
[More]
#6
Critics Consensus:
Much like the cosmic debris it investigates,
Fireball: Visitors from Darker Worlds
is made up of heavy stuff — but it lights up the screen thanks to Werner Herzog's infectious awe.
Synopsis:
A journey across the planet and universe explores how meteorites, shooting stars and deep impacts have awoken wonder about other…
[More]
#5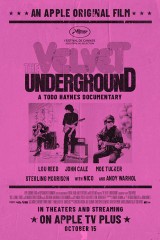 Critics Consensus:
The Velvet Underground
takes a fittingly idiosyncratic approach to delivering a rock documentary that captures the band as well as its era.
Synopsis:
The Velvet Underground created a new sound that changed the world of music, cementing its place as one of rock…
[More]
#4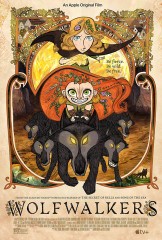 Critics Consensus:
A mesmerizing Celtic-inspired adventure,
Wolfwalkers
offers an epic ethereal fantasy matched by profound philosophies and stellar voice work.
Synopsis:
In a time of superstition and magic, a young apprentice hunter, Robyn Goodfellowe, journeys to Ireland with her father to…
[More]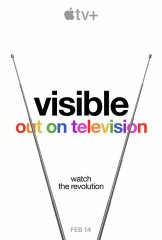 Synopsis:
An exploration of the history of the American LGBTQ movement through the lens of TV; archival footage is combined with…
[More]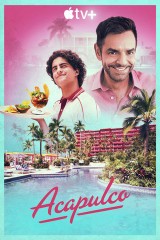 Synopsis:
In 1984, Máximo Gallardo's dream comes true when he gets the job of a lifetime at Acapulco's hottest resort, Las…
[More]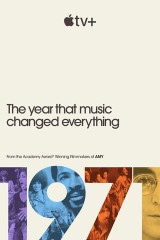 Synopsis:
In a tumultuous era, 1971 is a year of musical innovation and rebirth fueled by the political and cultural upheaval…
[More]
Read More:
Like this? Subscribe to our newsletter and get more features, news, and guides in your inbox every week.
On an Apple device? Follow Rotten Tomatoes on Apple News.
The Winchesters, Gotham Knights, and Walker Independence Ordered to Series at The CW
The Most Underappreciated NBA Cameos in Film and TV
Best Netflix Series To Watch Right Now (May 2022)
Best Netflix Series To Watch Right Now (May 2022)
8 TV and Streaming Shows You Should Binge-Watch This May
100 Best Movies on Netflix to Watch Right Now (May 2022)
Weekend Box Office Results: The Multiverse of Madness Shrinks a Little but Still Dominates
May 15, 2022
The Winchesters, Gotham Knights, and Walker Independence Ordered to Series at The CW
May 13, 2022
Christopher Walken Joins Dune Part Two in Pivotal Role, and More Movie News
May 13, 2022
9 Most Anticipated Films at the 2022 Cannes Film Festival
May 13, 2022
Tech
via Inferse.com https://www.inferse.com
May 16, 2022 at 12:11AM